Lemon, Lavender & Rosemary Ricotta Cake Cookies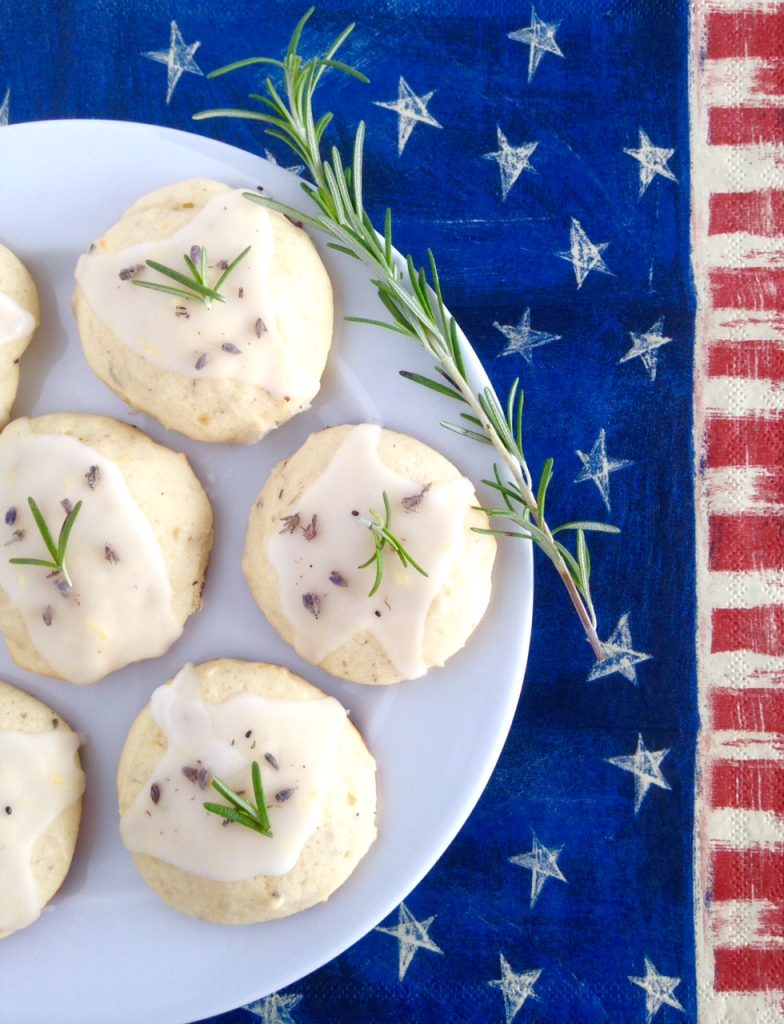 Author:
Sweet It The Spice
2-1/2 cups King Arthur all-purpose flour
1 tsp. baking powder
2 tsp. Sweet & Salty Surrender
3 tsp. lavender buds finely crushed
3 tsp. fresh rosemary finely chopped
1 stick unsalted butter at room temperature
2 cups granulated sugar
2 eggs at room temperature
1 (15oz) part skim ricotta cheese
Zest from 1 whole lemon
¼ cup fresh lemon juice
ICING:
2-1/2 cups fine powdered sugar
Zest from 1 whole lemon
3 tbsp. fresh lemon juice
Preheat oven to 375 degrees.
Mix first 5 ingredients together in a medium bowl then set aside.
Using a hand mixer, blend butter and sugar together until creamy.
Add 1 egg and blend until incorporated.
Add 2nd egg and blend until incorporated.
Add in ricotta, zest and lemon juice and blend until incorporated.
Using a large spoon, combine the wet ingredients to the dry ingredients and mix until all ingredients have been incorporated together.
On parchment lined 13X9 baking sheets spoon about 1 tbsp. of batter about an inch apart from each other. (15 cookies will fit on 1 baking sheet.)
Bake for about 14-15 minutes.
Remove and let cool completely on a wire rack.
-------------
Prepare icing.
Add sugar, zest and juice for icing in a medium bowl. Mix with a spoon.
Set parchment, foil or wax paper underneath each wire rack with cookies on them.
Spoon icing on top of cookies allowing icing to run down the sides.
Optional: decorate tops of cookies immediately with more lemon zest, lavender and rosemary.
Allow the glaze to harden completely on each cookie before handling and containing.
Recipe by
Sweet Is The Spice
at https://sweetisthespice.com/lemon-lavender-rosemary-cookies/