Sweet Is The Spice Barbecue Sauce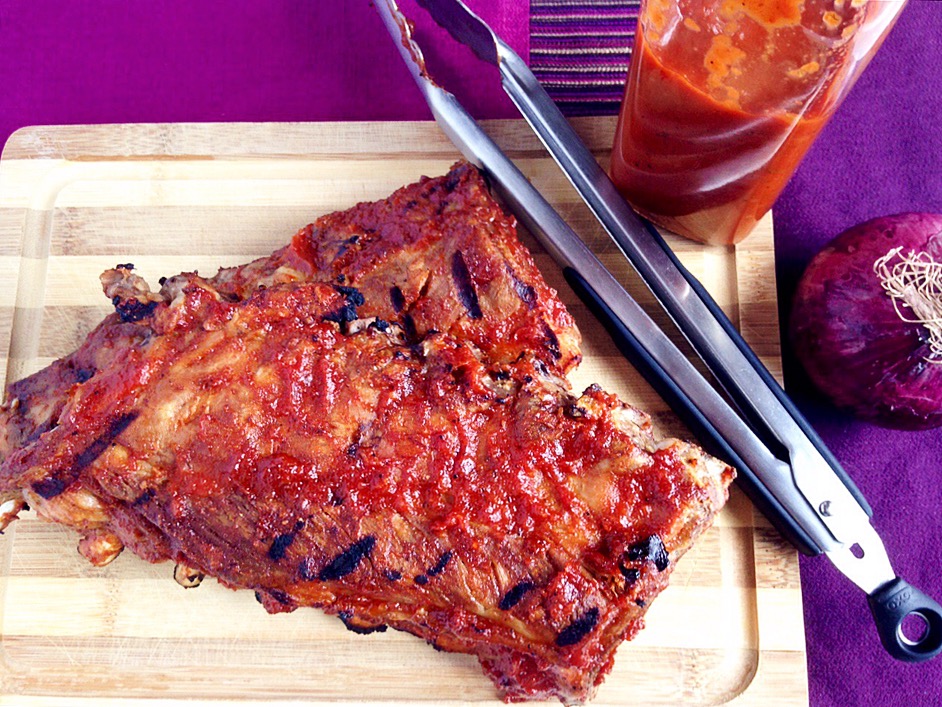 Author:
Sweet It The Spice
Recipe type:
Sauce, Condiment
2 garlic cloves chopped
⅓ cup shallot chopped
1 tbsp. olive oil
1 tsp. sea salt
½ tsp. black pepper
15oz tomato sauce
⅓ cup organic maple syrup
1 tbsp. molasses
1 tbsp. Dijon mustard
2 tsp. Worcestershire
1 tsp. Spicy Barbacoa
2 tsp. Secret Spice
2 tsp. Herbal Fusion
In a large pot, sauté garlic and shallot with olive oil, sea salt and black pepper for about 3 minutes on medium heat.
Add in all remaining ingredients. Once bubbling, turn heat to medium-low and simmer for 20 minutes, stirring occasionally.
Use an immersion blender (or food processor) to smooth out the sauce and blend up any chunks.
Use immediately on barbecue ribs or allow to cool before transferring to the refrigerator.
Store in a glass jar or bottle for up to 2 weeks.
Recipe by
Sweet Is The Spice
at https://sweetisthespice.com/barbecue-ribs-recipe/