Barbecue Ribs with Homemade Sweet Is The Spice Sauce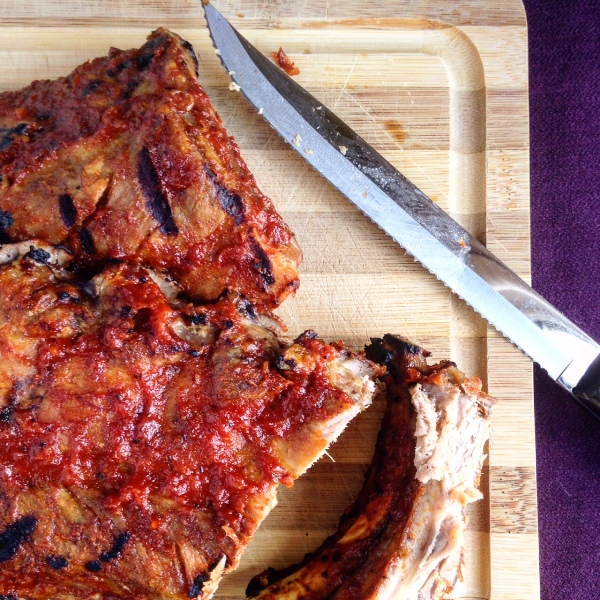 Author:
Sweet It The Spice
Recipe type:
Entree, Pork
1 rack of pork ribs (about 15 ribs)
½ cup apple cider vinegar
1-1/2 cup water
Preheat oven to 350 degrees.
Prepare ribs by removing the membrane from the underside. See video.
Cut ribs in half by creating 2 separate portions.
Pour water and vinegar into a 9x13x2 inch baking dish.
Add ribs to baking dish and tightly cover with foil.
Braise on middle rack of oven for 1 hour and 45 minutes.
Remove from oven, remove foil and discard liquid.
Heat a grill to 350 degrees.
Add ribs top side down and slather the underside with barbecue sauce using a brush to distribute evenly.
Heat for 3 minutes, then turn over.
Slather top side with sauce and heat for 3 minutes.
Repeat this 1 more time adding an additional layer of sauce.
Remove and enjoy!
Recipe by
Sweet Is The Spice
at https://sweetisthespice.com/barbecue-ribs-recipe/