Spicy Grilled Street Corn Salad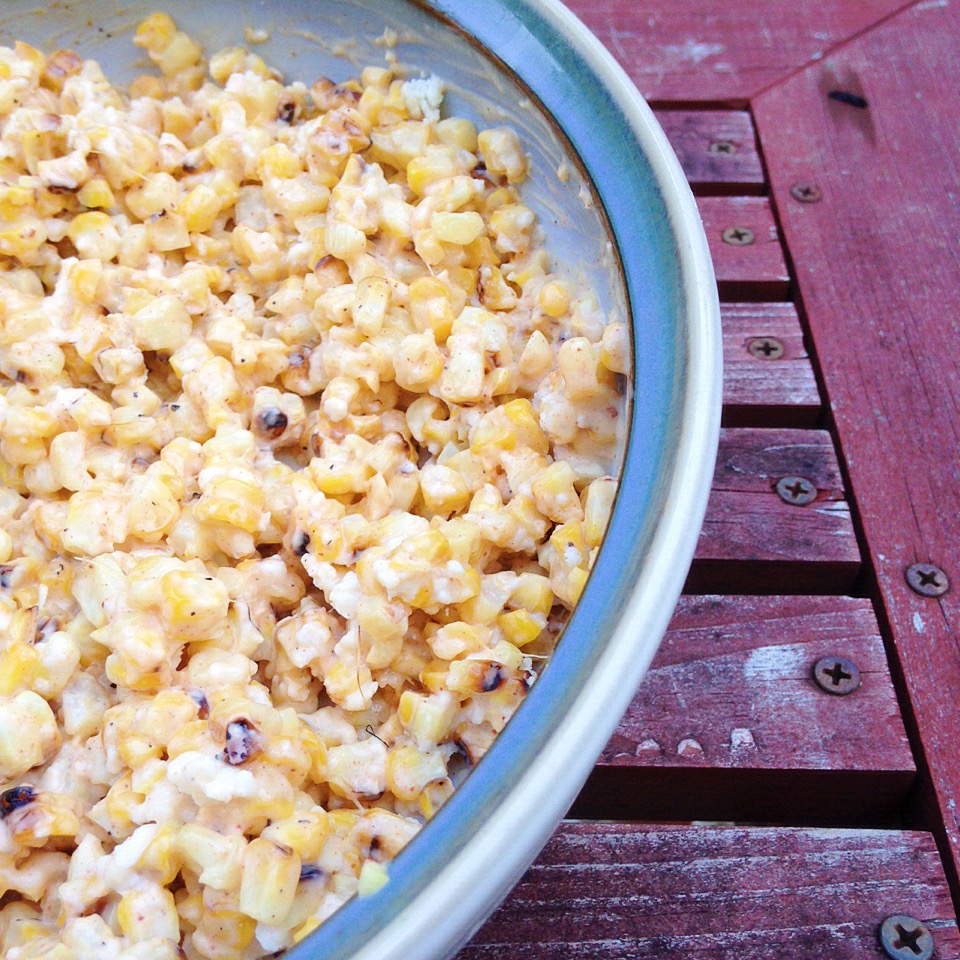 Author:
Sweet It The Spice
4 fresh ears of sweet corn-husks and silk removed
Olive oil or coconut oil cooking spray
⅓ cup Hellman's mayonnaise
2 tsp. lime juice freshly squeezed
2 garlic cloves minced
1 tsp. Spicy Barbacoa
¼ cup queso fresco
Optional: fresh chopped cilantro
Preheat grill to 400 degrees.
Spray each cob with olive oil or coconut cooking spray.
Place directly on the grill's grates. Close lid.
Monitor corn and turn every 3 minutes being sure not to scorch corn.
Do this 6-7 times and about 20 minutes.
Remove corn and allow to cool slightly on a plate and set aside.
Meanwhile, prepare sauce.
Combine mayo, lime juice, garlic, Spicy Barbacoa and queso fresco in a medium bowl.
Mix to incorporate and set aside.
Next, stand a corn cob upright in a large bowl and with a sharp knife, cut corn off of the cob.
Do this with each ear of corn.
Add sauce to the bowl of corn and mix until the sauce is evenly distributed.
Optional: mix in or simply garnish with fresh chopped cilantro.
Serve immediately.
Recipe by
Sweet Is The Spice
at https://sweetisthespice.com/spicy-grilled-street-corn-salad-recipe/