Creamy Broccoli Cheddar Soup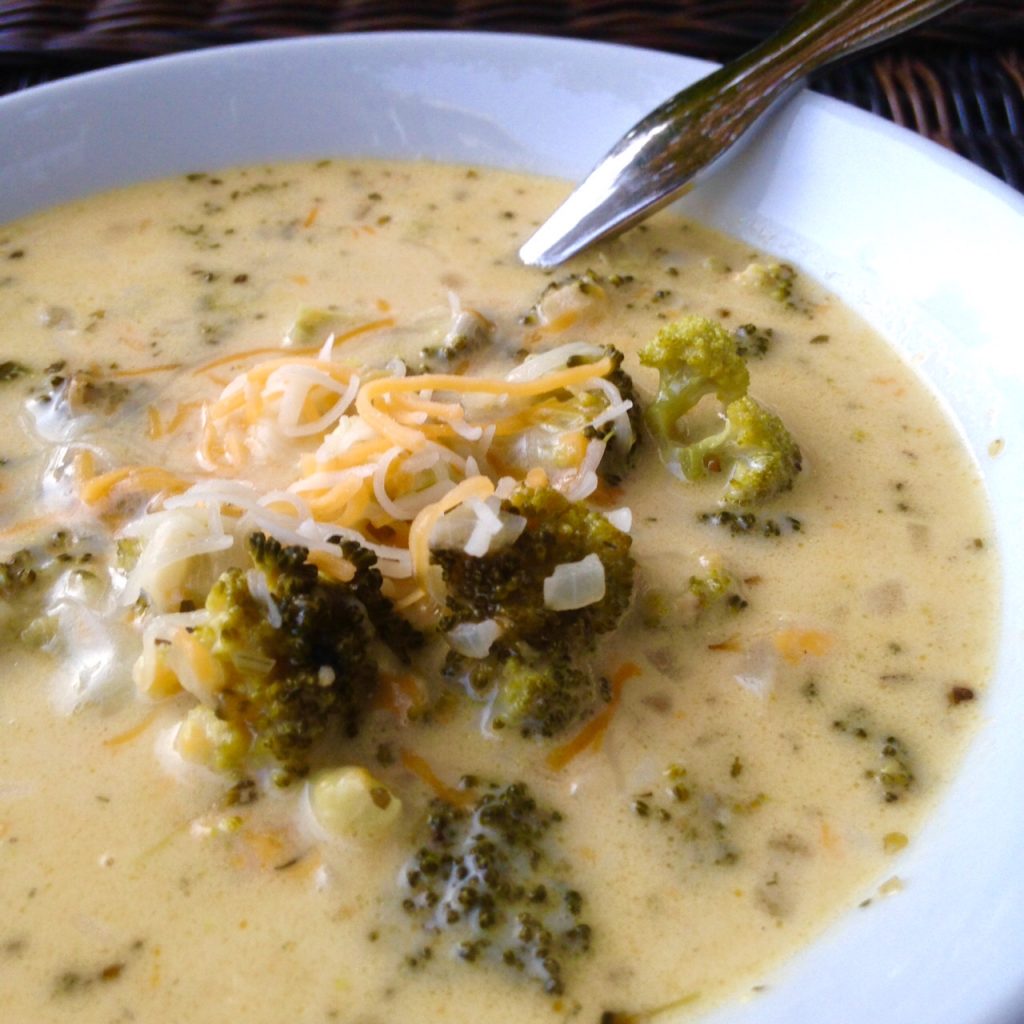 Author:
Sweet It The Spice
3 tbsp. unsalted butter
1-1/3 cups onion diced
3 garlic cloves finely chopped
1 tsp. sea salt
½ tsp. black pepper
⅓ cup all purpose flour
1 cup heavy whipping cream
6 cups chicken stock (preferably homemade)
1 tbsp. Herbal Fusion
4 oz. cream cheese
4 bunches broccoli washed and florets chopped
16 oz. mild good quality cheddar cheese either cubed or shredded.
Melt butter in a large stock pot.
Add onion and sauté until translucent about 3 min.
Add garlic, salt and pepper and mix together. Saute for another minute.
Slowly add flour and stir constantly until mixture forms a paste.
Add whipping cream and stir until thickened, about 5 minutes.
Add in stock and stir to combine.
Lastly, add Herbal Fusion and cream cheese and stir until cream cheese is completely melted.
Put broccoli into a slow cooker.
Add onion mixture to slow cooker and stir to combine.
Cover and set on high for 3 hours. Stir occasionally.
Add in cheddar cheese and allow cheese to melt completely while stirring.
Let heat through for another 30 minutes.
Serve!
Recipe by
Sweet Is The Spice
at https://sweetisthespice.com/recipes/entrees/soup/creamy-broccoli-cheddar-soup/