Cara Cara Orange Curd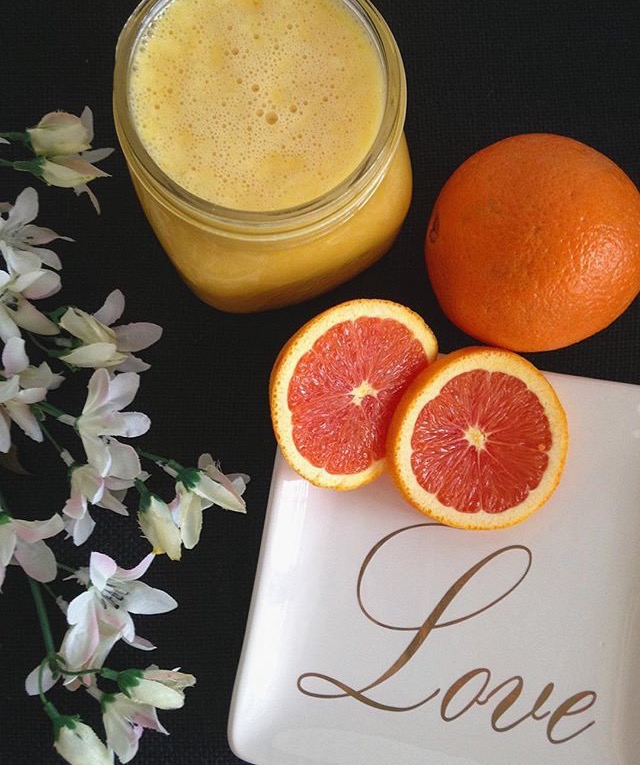 Author:
Sweet It The Spice
Recipe type:
Dessert/Condiment
2 Cara Cara oranges
1 tbsp. zest
1 stick unsalted butter at room temp
1-1/2 cups granulated sugar
5 egg yolks (reserve the whites in a glass dish for a later use)
½ cup Cara Cara orange juice freshly squeezed
1 tsp. Sweet & Salty Surrender
Combine zest, sugar and Sweet & Salty Surrender together in a large mixing bowl.
Using your fingers, mix to distribute the orange oils throughout the sugar.
Add the butter.
Using a hand mixer, whisk sugar and butter together until creamed. About 1 minute.
With mixer on, add in 1 egg yolk at a time, creaming together until fully incorporated.
Pour in orange juice slowly and continue to mix with hand mixer.
Once combined, transfer to a medium saucepan.
Turn heat to medium and cook mixture, stirring often until temperature reaches 170 degrees on a candy thermometer.
Take off the heat and allow to cool.
Once cooled, transfer to a glass jar and refrigerate for at least 2 hours (preferably overnight).
Curd will become thick and spoon able.