Star fruit and jalapeno jam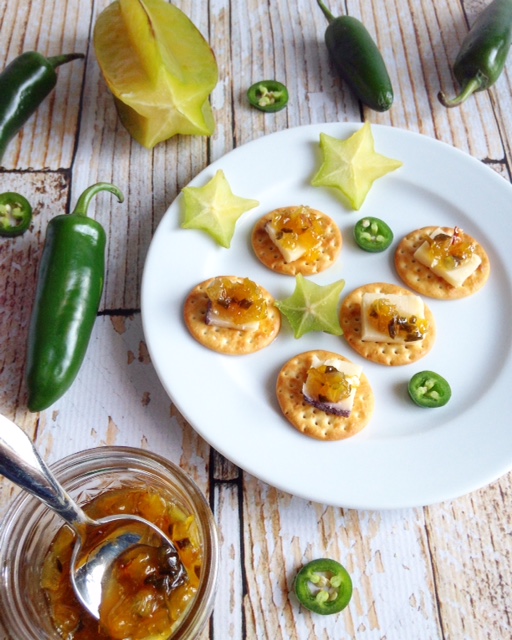 Author:
Sweet It The Spice
1 large star fruit ripened (mostly yellow to orange in color) finely chopped
1 jalapeno seeded and finely chopped
½ cup granulated sugar
1 tbsp. lemon juice freshly squeezed
1 tsp. Sweet & Salty Surrender
In a medium saucepan add all ingredients then stir to combine.
Turn heat to medium and bring to a simmer.
Simmer for about 20 minutes stirring occasionally.
Turn off heat and allow to cool.
Mixture will become thicker once cooled. If mixture sticks to the back of a spoon, it is done. If not, put back on the heat for another 5 minutes.
Store in a glass container in the fridge for up to 2 weeks.
Recipe by
Sweet Is The Spice
at https://sweetisthespice.com/recipes/breakfast/jams/star-fruit-and-jalapeno-jam/