Cheesy Roasted Potatoes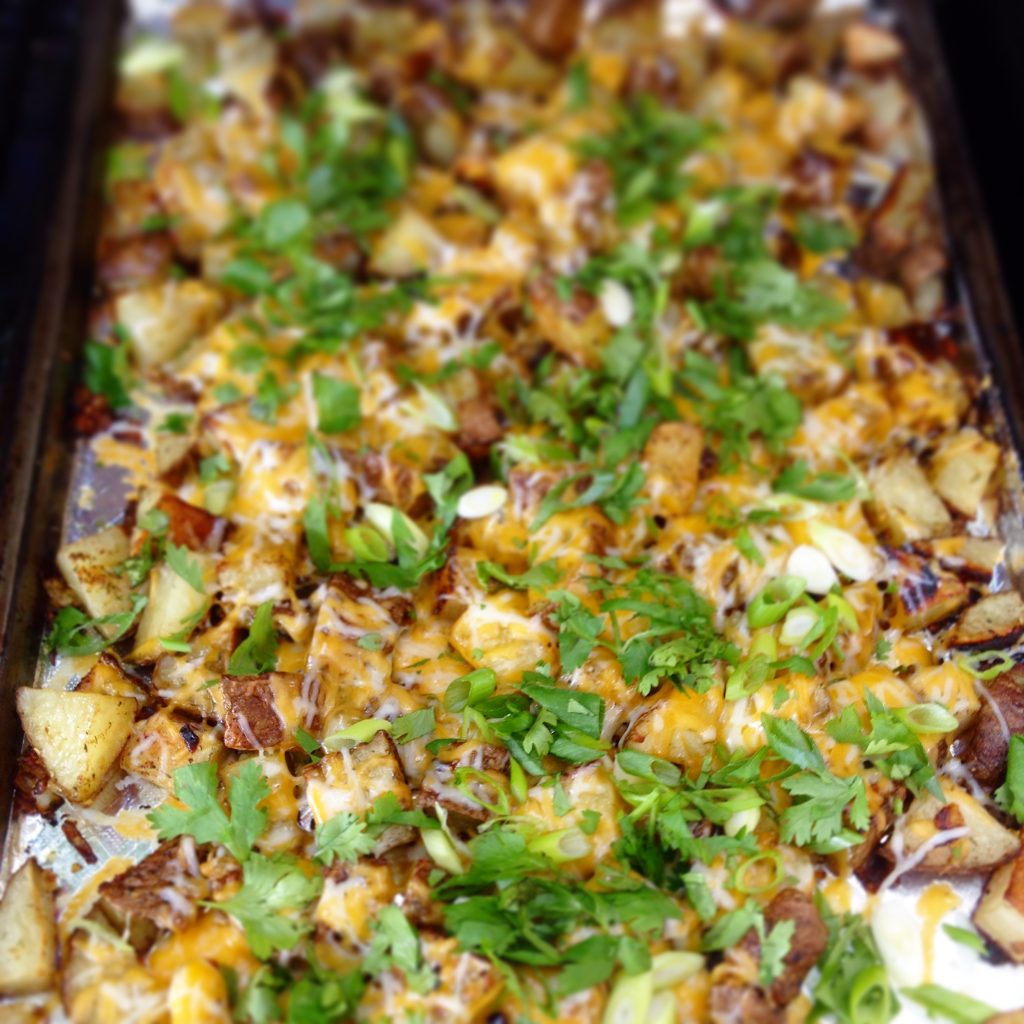 Author:
Sweet It The Spice
Recipe type:
Side Dish/Veggies
3 Russet potatoes cleaned and cut into bit-size pieces
1 medium white onion diced
½ cup bacon pieces
3 green onion white and green parts diced (on the bias for fanciness)
¾ cup to 1 cup shredded cheese (Monterey Jack and Cheddar work well)
1 tbsp. olive oil
Sea Salt and black pepper to taste
2 tbsp. Herbal Fusion
⅓ cup fresh flat leaf Italian parsley chopped optional
Preheat oven or grill to 350 degrees.
On a baking sheet (covered with aluminum foil) drizzle ½ tbsp. olive oil.
Mix potatoes, white onion, Herbal Fusion and bacon together on backing sheet.
Season with salt and pepper
Drizzle with last ½ tbsp. olive and mix and toss again.
Place in the oven or on the grill for about 35-40 minutes. Stir once halfway through cooking.
Potatoes should be slightly fork tender but not crunchy or mushy.
Sprinkle in shredded cheese and green onions on top of potatoes.
Put back in the oven or grill, allowing the cheese to melt completely. About 5 minutes.
Remove and add parsley on top (optional) then serve immediately.