Walnut Maple Cider Vinaigrette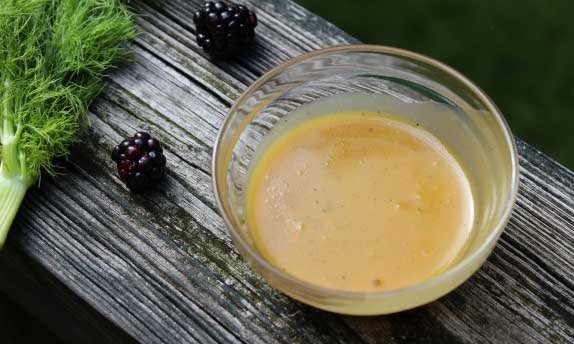 Author:
Sweet It The Spice
⅓ cup walnut oil
⅓ cup apple cider vinegar unfiltered
⅓ cup olive oil
¼ cup Grade B maple syrup*
2 tbsp. Dijon mustard
2 tsp. Herbal Fusion
1 tsp. sea salt
½ tsp. black pepper
*Grade B maple syrup is dark in color, deeper and richer in flavor. Definitely recommended for this recipe.
Mix all ingredients in a container with a lid or a "shaker" cup.
Serve.
Recipe by
Sweet Is The Spice
at https://sweetisthespice.com/recipes/condiments/walnut-maple-cider-vinaigrette/