Earl Grey Coconut Oatmeal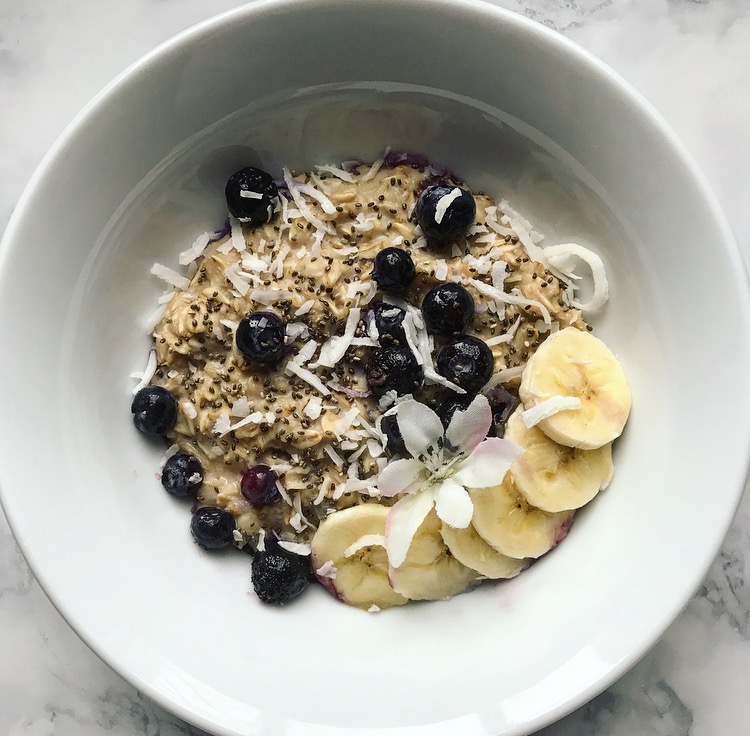 Author:
Sweet It The Spice
1 cup coconut milk (or almond milk)
1-1/2 tsp loose leaf Earl Grey tea
½ cup old fashioned oats
10 drops Stevia vanilla creme flavor (or plain)
½ tsp coconut extract
2 tsp unsweetened shredded coconut
¼ tsp chia seeds
¼ cup blueberries
⅓ banana sliced
½ tsp Sweet & Salty Surrender
In a medium saucepan, heat milk on low-medium heat until shimmering.
Then, turn off heat.
Next add tea to milk and steep for 5 min. (Always steep tea per instructions)
Remove tea.
Add oats, coconut extract and Stevia and stir.
Turn heat back on to low and stir to allow oatmeal to thicken slightly.
Finally, pour into a bowl and add shredded coconut, chia seeds, fruit and Sweet & Salty Surrender.
Serve.
Recipe by
Sweet Is The Spice
at https://sweetisthespice.com/recipes/breakfast/oatmeal/earl-grey-coconut-oatmeal/