Caprese Orzo with Greens and Olives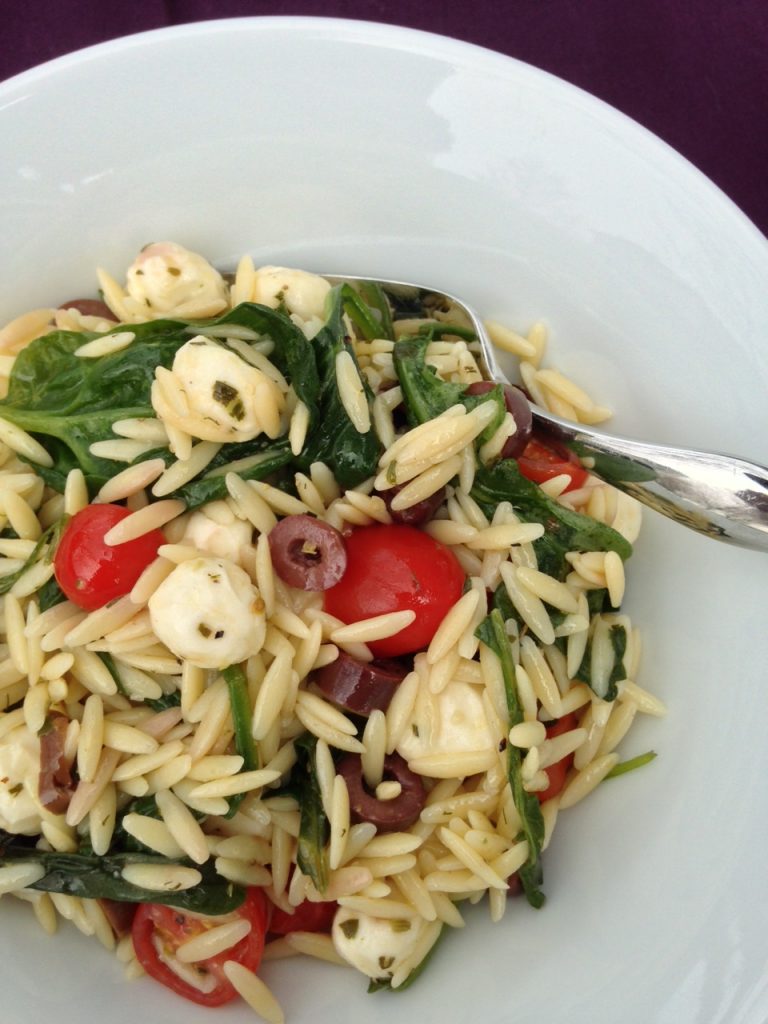 Author:
Sweet Is The Spice
Recipe type:
Pasta-Side Dish
1-1/2 cups orzo pasta cooked al dente
2 handfuls baby spinach
2 handfuls arugula or wild rocket (optional. if not using add 2 more cups spinach)
⅓ cup diced red onion
⅓ cup sliced Kalamata olives
1 cup cherry tomatoes halved
8 oz pearl mozzarella or ½ cup feta cheese
½ cup Basil and Red Wine Vinaigrette*see recipe
Begin by boiling salted water in a large pot.
Cook orzo using the cooking instructions on package.
Drain.
In a large bowl combine hot orzo with spinach and arugula mixing until greens begin to wilt slightly.
Add in a splash of vinaigrette to keep orzo from sticking.
Mix in remaining ingredients being sure to distribute vinaigrette evenly.
Serve immediately warm, or refrigerate for several hours until chilled and serve cold.
Recipe by
Sweet Is The Spice
at https://sweetisthespice.com/caprese-orzo-with-greens-and-olives/