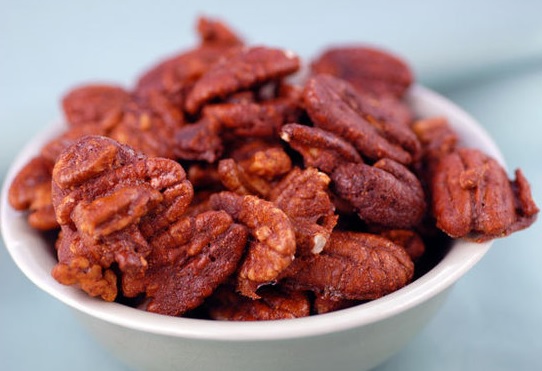 Spicy Barbacoa Pecans
Author:
Sweet It The Spice
Recipe type:
Appetizer/Snack
Ingredients
1 egg white
2-1/2 cups pecan halves
¼ cup light brown sugar
2 tbsp. Spicy Barbacoa
Method
Preheat oven to 250 degrees.
Line a large baking sheet with parchment paper and set aside.
In a large mixing bowl, whisk egg white until lightly frothy.
Pour in pecans and mix until well coated.
Add brown sugar and Spicy Barbacoa and mix again until pecans are completely coated.
Pour nuts onto baking sheet and spread them out in a layer.
Bake for 1 hour mixing halfway through baking.
Remove from oven and let cool.
Separate nuts by hand and store in a glass airtight container.