Creamy Broccoli Cheddar Soup is definitely cheesy, rich and satisfying.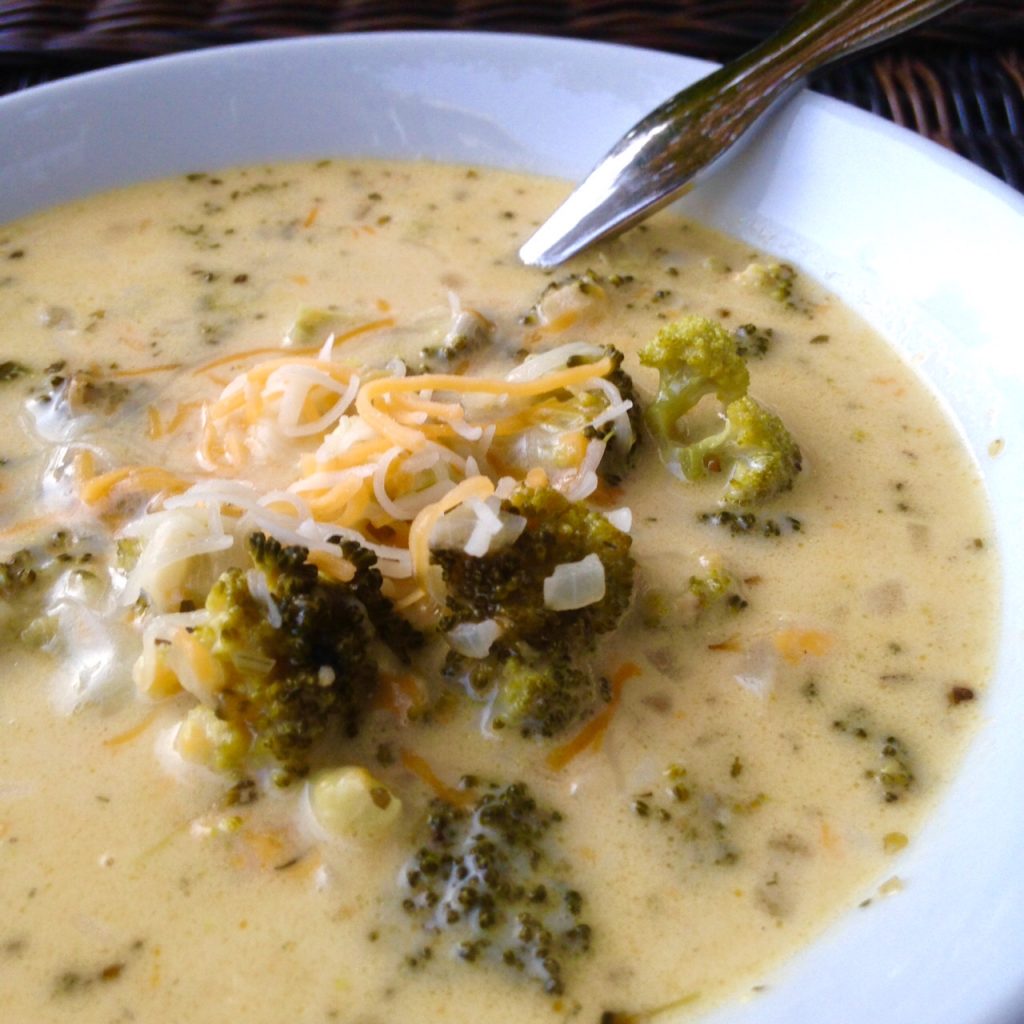 I've had numerous bowls of broccoli cheddar soup, but there always seemed to be something missing in the flavor. And, either the balance of cheese was off, the amount of broccoli used didn't give credit to the broccoli…at all, or the balance of seasoning was barely there or over the top. Look no further. Your search has ended. This creamy broccoli cheddar soup has 4 bunches of broccoli and can all be added to a slow cooker for extreme lusciousness.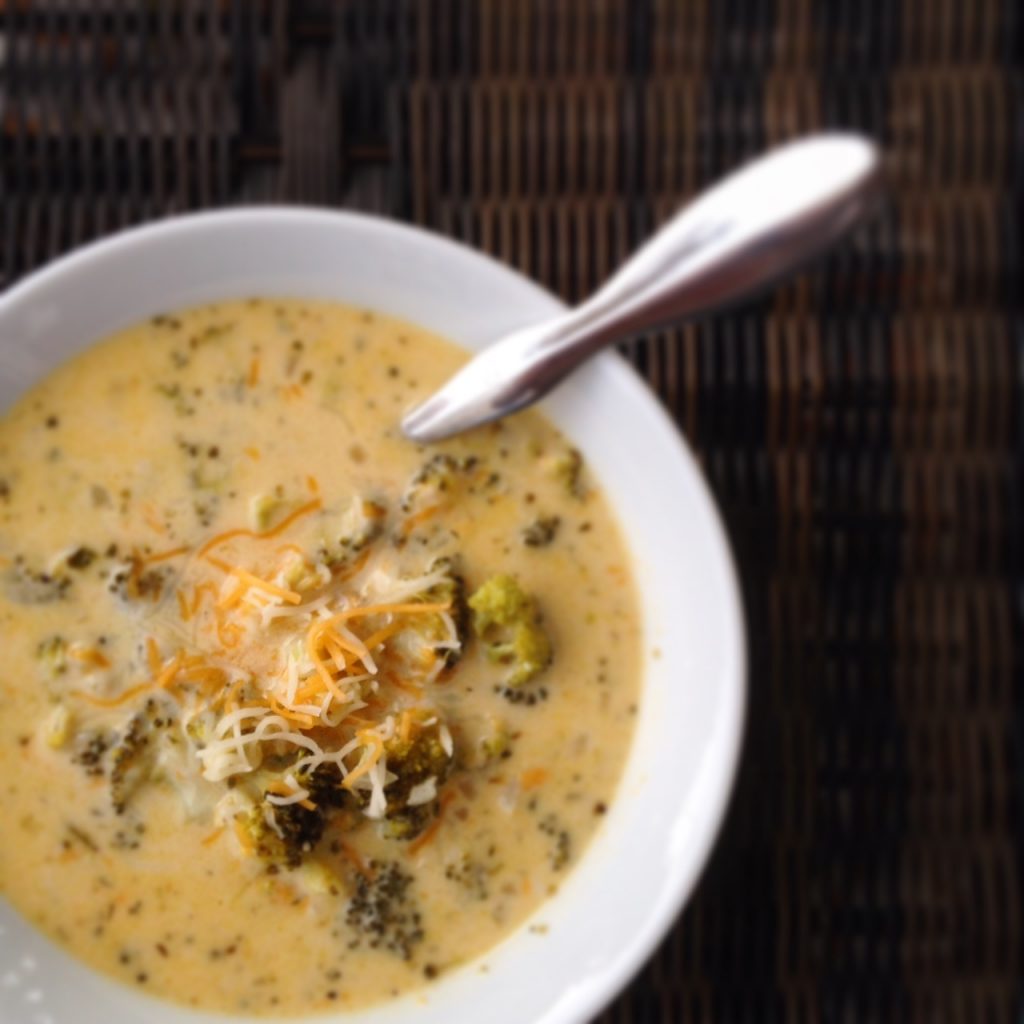 Creamy Broccoli Cheddar Soup
Author:
Sweet It The Spice
Ingredients
3 tbsp. unsalted butter
1-1/3 cups onion diced
3 garlic cloves finely chopped
1 tsp. sea salt
½ tsp. black pepper
⅓ cup all purpose flour
1 cup heavy whipping cream
6 cups chicken stock (preferably homemade)
1 tbsp. Herbal Fusion
4 oz. cream cheese
4 bunches broccoli washed and florets chopped
16 oz. mild good quality cheddar cheese either cubed or shredded.
Method
Melt butter in a large stock pot.
Add onion and sauté until translucent about 3 min.
Add garlic, salt and pepper and mix together. Saute for another minute.
Slowly add flour and stir constantly until mixture forms a paste.
Add whipping cream and stir until thickened, about 5 minutes.
Add in stock and stir to combine.
Lastly, add Herbal Fusion and cream cheese and stir until cream cheese is completely melted.
Put broccoli into a slow cooker.
Add onion mixture to slow cooker and stir to combine.
Cover and set on high for 3 hours. Stir occasionally.
Add in cheddar cheese and allow cheese to melt completely while stirring.
Let heat through for another 30 minutes.
Serve!
Get Herbal Fusion here!