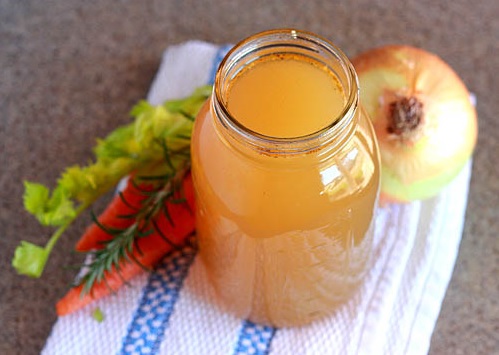 Herbal Fusion Chicken Stock
Author:
Sweet It The Spice
Ingredients
1 leftover roasted chicken carcass with some meat attached
Water-Enough to cover chicken
½ large white onion cut into large pieces
4 celery hears and fronds-quartered
1 cup baby carrots whole
5 garlic cloves whole
1 tbsp. Herbal Fusion
2 tsp. lavender buds (culinary grade) optional
2 tsp. sea salt (or add more to taste)
1 tsp. black pepper (or add more to taste)
Method
Place chicken in a large stock pot and fill with water covering the top of the chicken.
Simmer on stove for 1 hour over medium to low heat and cover with the lid.
Remove chicken (allow to cool before handling).
Strain liquid through a colander and into another large stock pot.
Return the filled stock pot to the stove and put on low heat.
Add in all remaining ingredients to the pot. Simmer on low for another hour with the lid on.
Once complete, strain liquid.
Pour into different sized containers to be used in your favorite recipes.
Refrigerate/Freeze stock.
Purchase Herbal Fusion here!