Chimichurri Pesto is perfect on steak, fish, pork chops, chicken, eggs, (green eggs and ham?) toast, on a sandwich, tortilla, veggies, potatoes, mixed in pasta, over shrimp, or thinned out to make a vinaigrette. Versatile? No? I say, you are missing out on a pantry staple by not making a jar of this chimichurri pesto yourself! The ingredients are simple and you probably have more than 3/4 of the ingredients in your kitchen. Go and make this chimichurri pesto now…you won't regret it!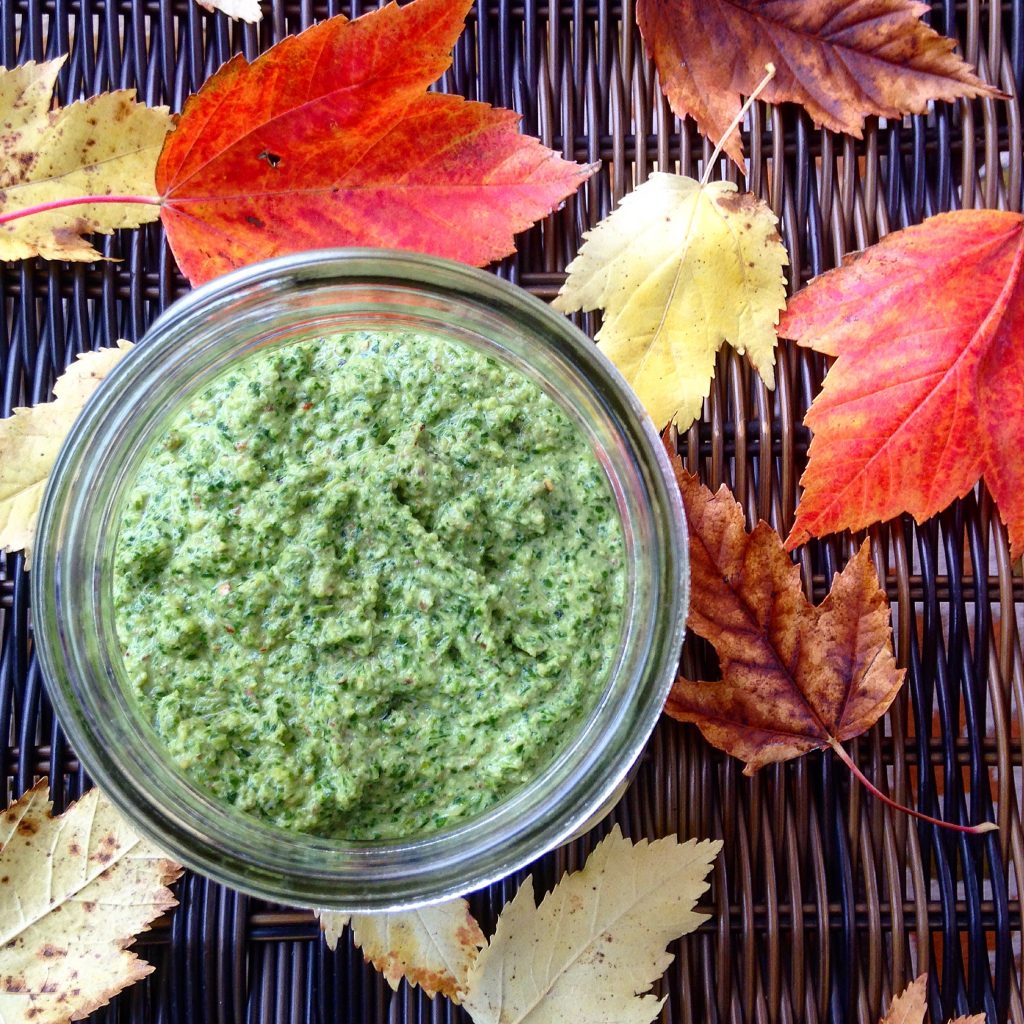 Chimichurri Pesto
Author:
Sweet It The Spice
Ingredients
1 shallot
2 garlic cloves
1 cup cilantro leaves and stems
1 cup parsley leaves and stems
1 tsp. Herbal Fusion
1 lemon juiced
2 tsp. honey
½ tsp. black pepper
½ tsp. sea salt
⅓ cup walnuts
⅓ cup parmesan romano cheese grated
¼ cup olive oil
Method
In a food processor, pulse all ingredients minus the olive oil.
Turn the processor on and slowly drizzle the oil, allowing the mixture to thin just slightly.
Be sure all ingredients have been completely combined.
Store in a glass container in the refrigerator for up to 2 weeks.
***Add more olive oil to consistency of a vinaigrette to thin out. Use over salads or as a marinade.
Get Herbal Fusion here
And…
Add a little something "extra" with The Sacred Olive's Premium Extra Virgin Olive Oils