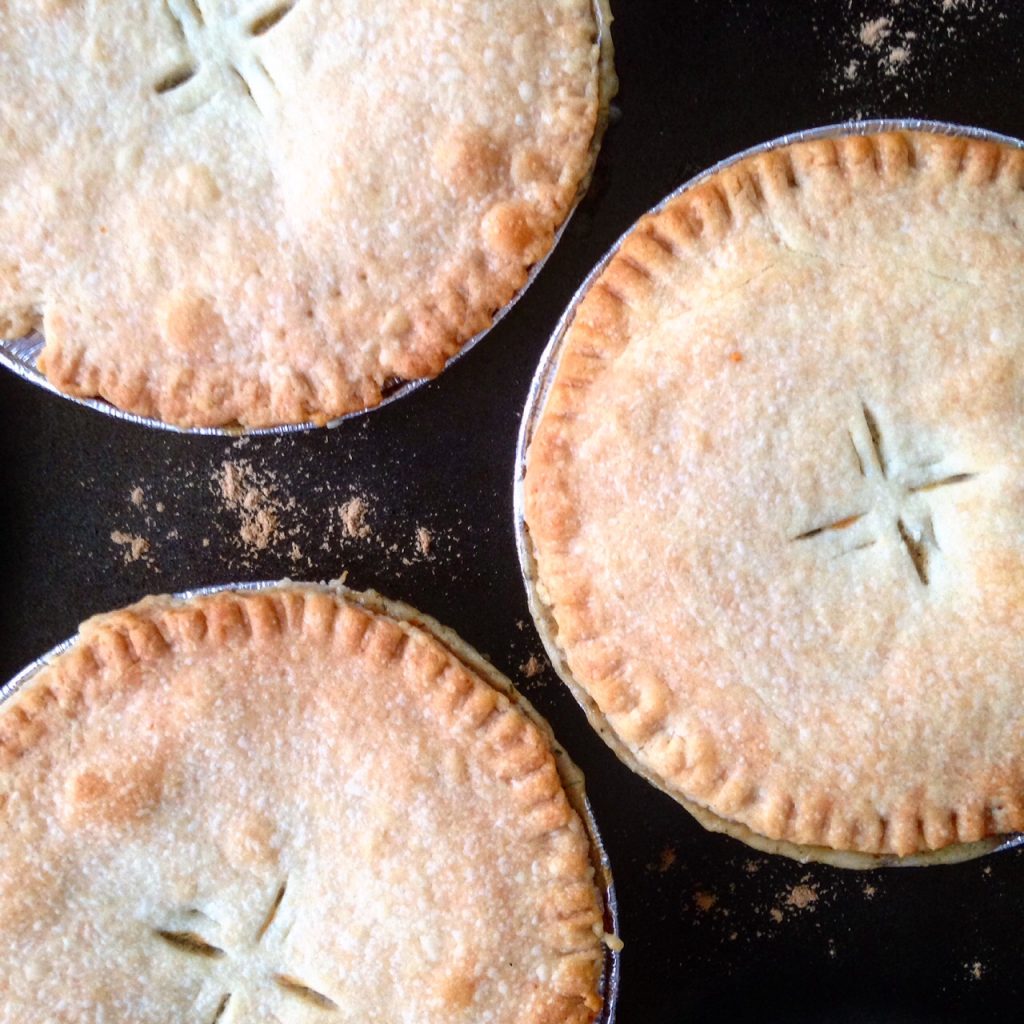 Chicken Pot Pie is easy to make at home and so much better tasting than store bought! The hardest part about this Chicken Pot Pie recipe, is waiting for it to come out of the oven.
Our Herbal Fusion blend will add layers of flavor to this scrumptious, comfort food classic.
Chicken Pot Pie
Author:
Sweet It The Spice
Ingredients
1 box (15oz refrigerated pie crusts, softened as directed on box)
***
⅓ cup unsalted butter
⅓ cup chopped onion
⅓ cup all-purpose flour
½ tsp. sea salt
¼ tsp. black pepper
2 tbsp. Herbal Fusion
1-3/4 cups chicken stock
½ cup milk
2-1/2 cups shredded cooked chicken (preferably from a roasted chicken)
2 cups frozen or fresh array of mixed vegetables of choice
Method
Heat oven to 425 degrees.
Assemble pie crusts as directed on box for 2 pies made in 9 inch pans. *You can also make individual pies for single servings. Just cut your pie crust to fit.
In a 2 quart saucepan, melt butter over medium heat.
Add onion and cook 3-5 minutes stirring frequently until tender.
Stir in flour, salt, pepper and Herbal Fusion until well blended.
Gradually stir in stock and milk, cooking and stirring until bubbly and thick.
Stir in chicken and mixed vegetables.
Remove from heat.
Spoon chicken mixture into crust-lined pans.
Top with second crust; seal edge and flute.
Cut slits in top of crust to vent steam.
Bake 30-40 minutes or until crust is golden brown.
*During last 15-20 minutes of baking, cover crust edges with strips of foil to prevent excessive browning.
Let rest for 5 minutes before serving.