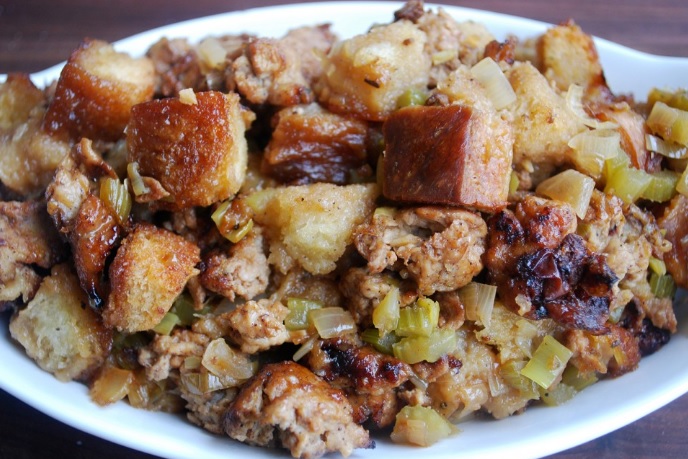 Sustainable Stuffing
Before you toss your stale bread, try this recipe! I promise, you will never purchase stuffing in a box again.
Author:
Sweet It The Spice
Ingredients
2 cups Herbal Fusion Croutons (see recipe)
2 tsp. olive oil
½ medium white onion diced
2 stalks celery hearts diced
2 garlic cloves finely chopped
¼ cup dried cranberries or craisins
⅛-1/4 cup homemade chicken broth
Method
In a large sauté pan, cook onion and celery with olive oil for about 3-5 minutes.
Add in garlic and sauté for another 2 minutes stirring constantly being sure garlic does not burn.
Add in croutons, cranberries and chicken broth.
Mix to combine.
If you feel like the stuffing is too dry, add in a bit more chicken broth a little at a time until the desired texture is achieved.
Serve immediately.
*To achieve a stuffing "crust", spray a 9X9 casserole dish with cooking spray. Place stuffing in casserole dish and bake at 350 degrees for about 30 min.