Capture the freshness of summer in a bottle with this 5 minute lemon vinaigrette.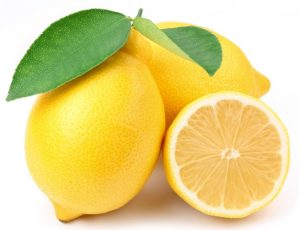 Use this lemon vinaigrette on a fresh green salad, hot or cold pasta, mixed into tuna fish for sandwiches, sauté shrimp or scallops, or use as a marinade for your favorite fish and chicken. Drizzle over grilled lamb chops with fresh rosemary, fresh or sautéed vegetables such as asparagus, zucchini and tomatoes or dip fresh baked bread.
When you use good, fresh ingredients like our Herbal Fusion blend in this lemon vinaigrette, the possibilities are endless.
To purchase Herbal Fusion, shop our online website!
To purchase Lemon Infused Olive Oil, head to The Sacred Olive's online shop.

Lemon Vinaigrette
The lemony freshness of summer!
Author:
Sweet It The Spice
Recipe type:
Condiment, vinaigrette
Ingredients
½ cup Lemon Infused Olive Oil
2 tbsp. fresh squeezed lemon juice
1 tsp. Dijon mustard
1 tsp. Herbal Fusion
½ tsp. sea salt
¼ tsp. black pepper
Method
Add all ingredients to a shaker cup or whisk together in a bowl.
Store in a dark, cool place up to 1 week.
Shake before using.
Note: We highly recommend using The Sacred Olive's lemon infused olive oil, however in a pinch, substitute Lemon Infused Olive Oil for good extra virgin olive oil, add an additional tablespoon of lemon juice and add 1/2 tsp. lemon zest.