Star fruit and jalapeno margarita is an interesting and intriguing twist on a classic.
It's not quite a margarita on the rocks, however it's not quite a frozen margarita either…it has the consistency of both worlds.  Just like a classic Bloody Mary, everyone seems to have a certain preference as to how they enjoy their cocktail of choice. Adjust certain ingredients or measurements if you're looking for a sweeter or spicier margarita.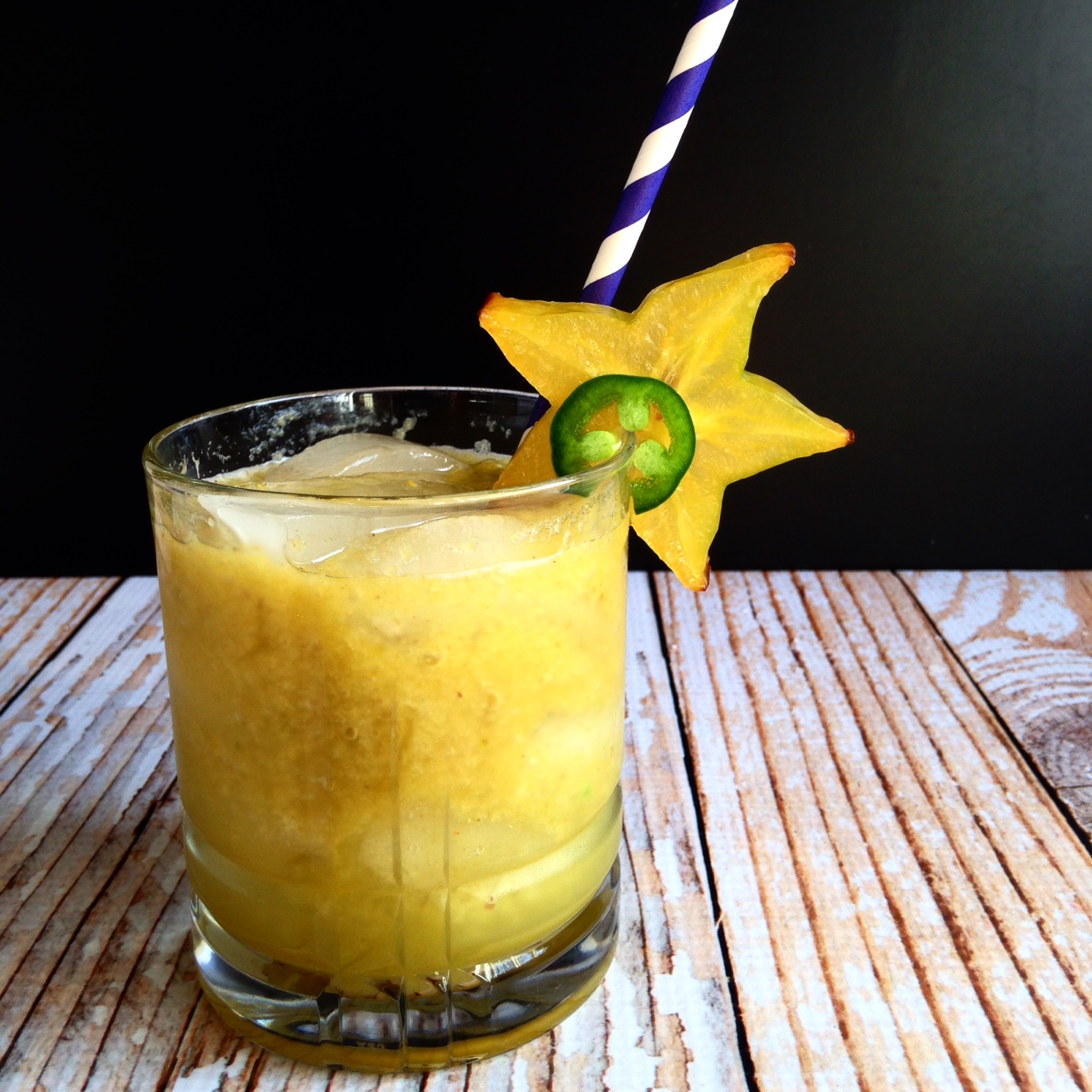 Star Fruit and Jalapeno Margarita
An unexpected and unusual combination of flavors come together well in this sweet and spicy margarita.
Author:
Sweet It The Spice
Recipe type:
Jam/Appetizer/Breakfast
Ingredients
2 oz 100% blue agave silver tequila
2 tbsp. star fruit and jalapeno jam
2 tsp. lime juice freshly squeezed
1 tbsp. blue agave nectar
1 tbsp. plus 1-1/2 tsp. cold water
¼ inch slice fresh star fruit with skin
3-4 small ice cubes or 1-2 large ice cubes
Optional * ⅛-1/4 inch slice fresh jalapeno for extra heat
Optional * large flake salt to coat rim of glass
Method
In a blender or Vitamix, add all ingredients and blend until completely combined.
Fill a 6-8 oz glass with ice.
Pour margarita into ice filled glass.
Garnish with a slice of star fruit and jalapeno.