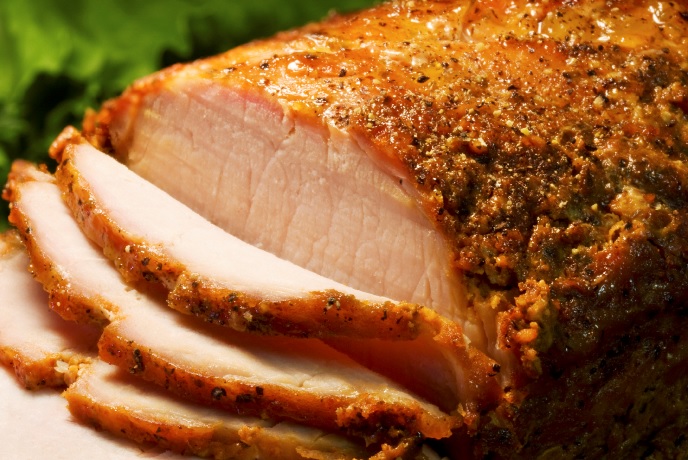 Glazed Pork Loin
The Creamy Sunhera Masala sauce used to glaze the pork makes this dish super juicy and flavorful.
Author:
Sweet It The Spice
Ingredients
2-1/2 to 3 lbs pork loin
⅓-1/2 cup Sunhera Masala Creamy Sauce
Sea Salt
Black Pepper
2 tbsp. olive oil
Method
Preheat oven to 350 degrees.
Heat a large sauté pan with 2 tbsp. olive oil over medium heat.
Meanwhile, season all sides of pork loin with sea salt and pepper.
Carefully place the loin in the pan and brown for 5 min.
Turn over and brown for another 5 min.
Transfer to a roasting pan.
With a basting brush, paint on the Sunhera Masala sauce generously on all sides of the loin.
Place in the oven and bake for about 45-50 min.
Remove from the oven and insert a meat thermometer into the center, making sure it registers at 145 degrees for 15 seconds.
Pork will be a little pink and should be moist. Clear juices will also indicate doneness.
Find our
Sunhera Masala blend on our website.
Creamy Sunhera Masala Sauce
Author:
Sweet It The Spice
Ingredients
¼ cup 0% nonfat Greek yogurt
¼ cup light Mayo (Hellman's)
2 tbs. Sunhera Masala
Method
Mix all ingredients together and refrigerate for up to 1 hour.