Imagine the moment you are diagnosed with an irreversible disease.  Shortly after diagnosis, your ability to speak, eat, move and breathe becomes a struggle. The activities you were once so used to doing, now become tasking and quickly become impossible. You can no longer pick up your child, engage in exercise, let alone walk on your own. Slowly, you lose the ability to move your arms or legs. Communication to those you love have been cut off. You can't feed yourself and then it becomes overwhelmingly apparent that you can no longer breathe on your own.
Amyotrophic lateral sclerosis or ALS is a neurodegenerative disease that affects nerve cells in the brain and the spinal cord. Nerve cells signal and control muscle movement. These "motor neurons" tell the brain to activate the spinal cord which in turn create muscle movement throughout the body. When motor neurons are affected, they lose the ability to work properly. Degeneration occurs, causing scarring or hardening in spinal cord regions. The motor neurons begin to die and they lose the ability to initiate communication from the brain back to the spinal cord. Voluntary muscle movement progressively becomes affected and the ability to reach for your cell phone, a pen or your fork becomes impossible.
Last summer, my husband and I were challenged on Facebook to complete the "Ice bucket challenge".  The challenge brought awareness to ALS with over 17 million folks dumping ice cold water on themselves. $115 million was donated from Americans alone, while $220 million was donated worldwide to the ALS organization. This year, slightly more than $500,000 has been donated from several thousand donors. An unsteady number that quickly lost traction because (in my opinion,) it became "less trendy" this year.
I can't help but think that there were so many people who playfully, yet carelessly shot video, dumping ice water on each other without really giving any thought to the disease. And why would they? Chances are, they didn't know someone who was diagnosed. To some, it was a silly little stunt that got a few laughs and another reason to post a video of themselves on Facebook or You Tube. I'm sure you've heard the phrase, "it's all fun and games until someone gets hurt"?. It's the truth. As humans, generally speaking, we don't take action to make a difference until we are personally faced with bad news or tragedy ourselves.
If you yourself, was diagnosed with a debilitating disease that didn't currently have a cure, wouldn't you want help in finding one???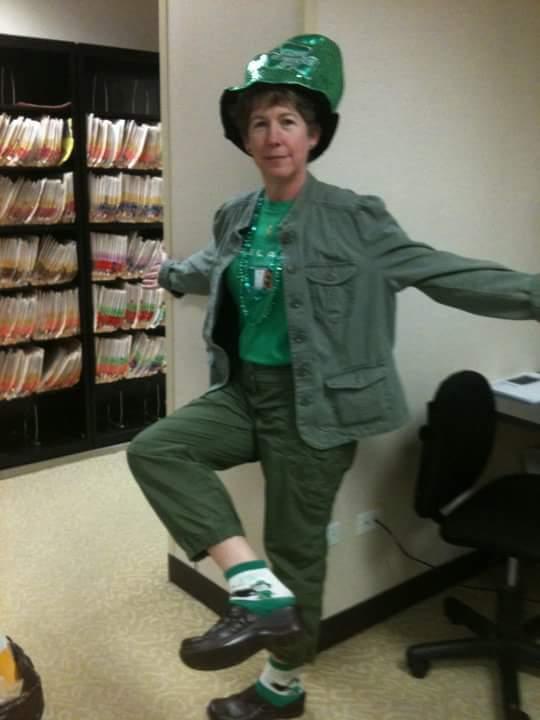 Julie Fallon would like a cure. She was diagnosed with ALS in February 2015. Just 6 short months after her diagnosis, she went from being totally independent, to completely dependent on others because of the weakening of her arms, legs and her voice. Julie was a nurse who was also active, vibrant and loved sports. She especially enjoyed participating in skiing, golf, volleyball and softball. Her typical routine consisted of early morning daily exercise and taking her dog, Lucky to the dog park. Now, these are activities she may never be able to enjoy again.
Julie has received great support from her husband, and best friend of 30 years, Steve, along with her 3 children, Sean, Chris and Mary Kate. With her are her 3 sisters, Steve's sisters, brother-in-laws, nieces and nephews, aunts, uncles and cousins as well. Even friends from grade school have lent a hand, along with a great group of friends met along the way during Julie's nursing career. "I find it so frustrating that I am not able to do anything on my own. I'm anxious to make ALS a disease of the past and will fight this disease for as long as I possibly can. I will not waive the white flag."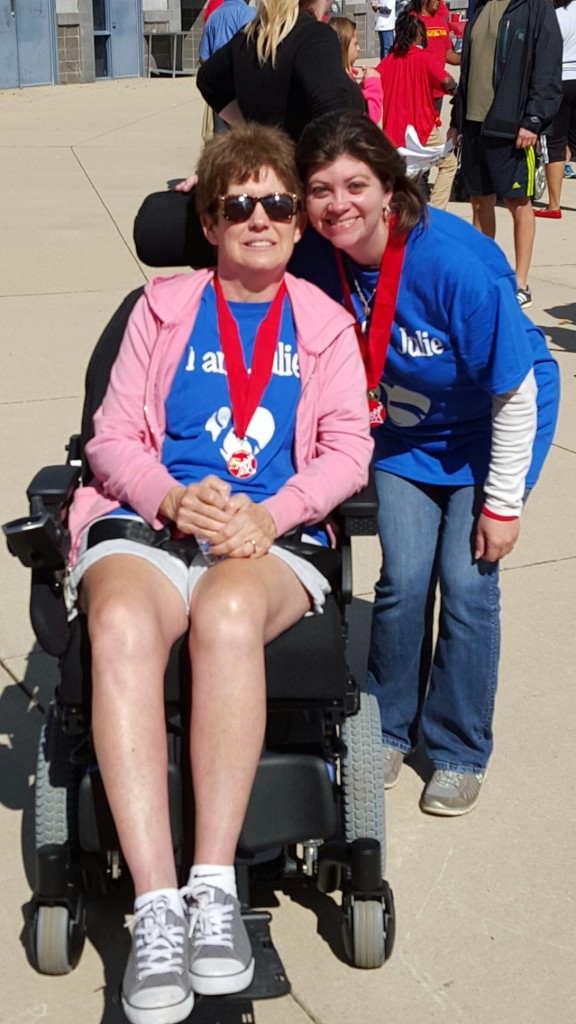 In honor of Julie and her fight, her good friend Vickie, is sponsoring a charity event called, "Shop for ALS," to raise money to find a cure. The event will present 16 different vendors, including Sweet Is The Spice, on October 28th from 5pm-9pm at Venuti's Banquets in Addison, IL. I invite everyone of you to come out for this event. Get a leg-up on your Christmas shopping and know that your money will help support local businesses. In turn, every local business attending, will be donating a portion of their sales to the "Les Turner ALS Foundation". There will also be raffles and a silent auction with all proceeds being donated. Expect to see vendors selling purses, jewelry, platters, cookware, kitchen items, wine glasses, holiday décor, weight-loss, energy and performance products, skin care, specialty food items, candles and glass art, to name a few things! It'll be a time to support, encourage, engage, lift up and embrace each other while joining in the fight to find a cure and celebrate life.
Thank you for taking the time to read this special blog post, and please join me in praying for a cure to combat ALS and help those, like Julie Fallon, who are battling this horrible disease.
As individuals, we may not be able to make a huge difference, but together, we can make all the difference!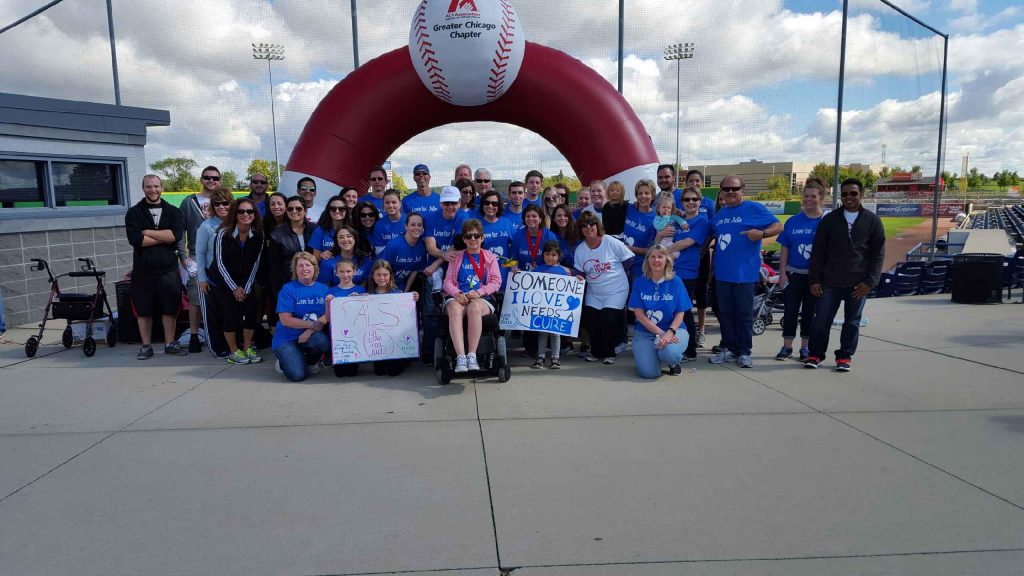 In addition to "Shop for ALS" donations, for the entire month of October, Sweet Is The Spice will donate $1 for each item purchased to help find a cure. If you are getting low on a favorite spice blend, this month would be the perfect month to purchase!