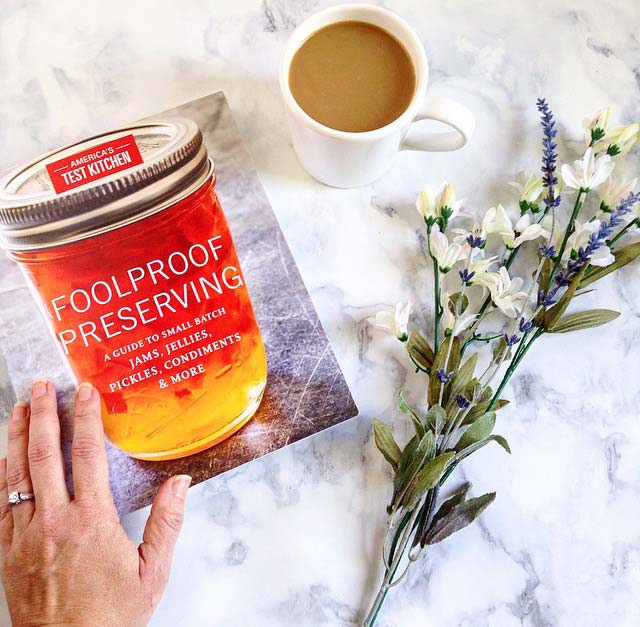 Recently I was given the opportunity to work with the company, "America's Test Kitchen" on a new cookbook campaign. The cookbook is entitled, "Fool Proof Preserving-" A guide to small batch jams, jellies, pickles, condiments and more.
What makes this cookbook special, (along with all of America's Test Kitchen cookbooks,) is it's objective to show basic fundamentals, techniques and approach to a specific application. They've demystified the science behind why canning works along with tips and explanations for using certain ingredients to achieve the best possible outcome. This particular cookbook focuses solely on canning and preserving ingredients that are in season now and the ability to extend that freshness outside of an ingredients peak season. I was given the honor to cook from this cookbook…to experiment and experience the art of canning and to better understand the science behind how and why it works, for myself.
From this easy-to-follow cookbook, I re-created 3 different recipes using each one of America's Test Kitchen's techniques with success and a delicious outcome. For my main ingredients, I choose only organic fruits and vegetables and due to time constraints, also chose recipes with a short-term storage option for this blog post. Now that my feet are "wet," and my confidence built, the idea of canning say, fresh homemade spaghetti sauce gets me super excited for tomato season! And, long-term storage will ensure the taste of freshly plucked tomatoes in the dead of winter and all year long.
The cookbook is broken down into sections that cover sweet jams and jellies, savory jams and chutneys, pickles, tomatoes year-round, fruit in syrup and condiments and fruit butters. Aside from the fact that I have more than half of the cookbook book-marked, I've decided that the best approach to pacing myself is simply by cooking and canning based on the season. Stone fruit are in season and at their peak now, so I chose a Greek Apricot Spoon Sweets recipe that I've added to Greek yogurt and oatmeal, plus I reserved the apricot honey syrup and used it in my new homemade Spiced Coconut Granola with Apricot Honey. This is nothing short of delicious! I also opted for the pickled beets recipe, that not only my husband loves so much, but says they taste exactly the way his grandmother used to make! Way to go Test Kitchen! Lastly, I wanted something savory with a tang and crunch…So I chose Vietnamese Pickled Daikon Radish and Carrots. I made a grilled chicken salad with tons of fresh veggies and a homemade vinaigrette and topped it with this quick pickled combo. This added the perfect crunch and texture to my salad that was filling and satisfying. All 3 of these recipes were easy to create, simple to follow, used minimal ingredients and yielded delicious results.
And now for the fun part… I was given the honor to offer America's Test Kitchen, "Fool Proof Preserving" cookbook (retail $26.95) as a free giveaway to one of my lucky readers! Want to know how? Simply add a comment to this post telling me what you would be interested in canning/preserving and why. U.S. entries only please. I will keep the giveaway open until 9pm Central Standard time, on Friday, May 20th and will announce the winner on Saturday.
Once you've entered the giveaway, go check out the recipes I created from the cookbook!
Good Luck!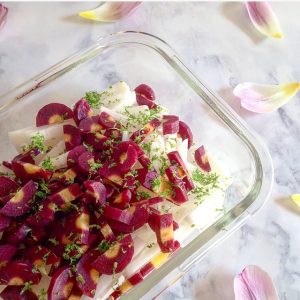 -Vietnamese Pickled Daikon Radish and Carrots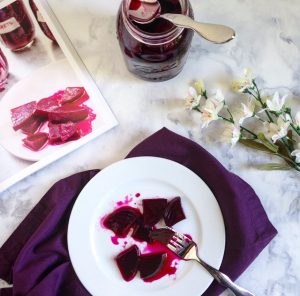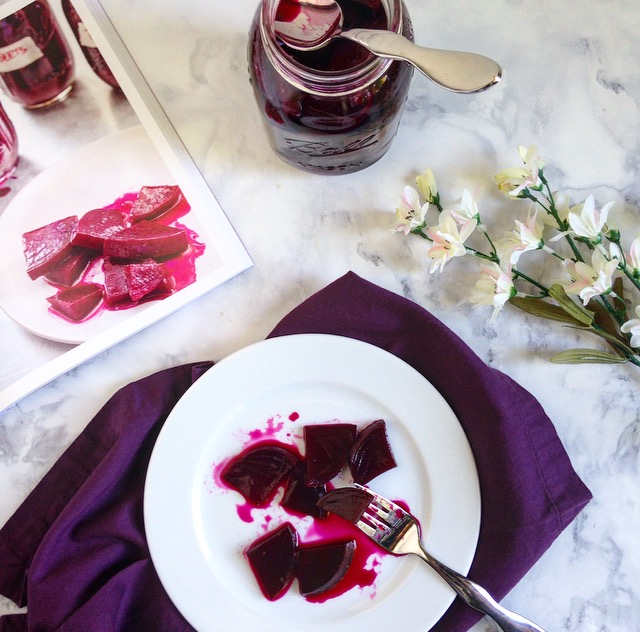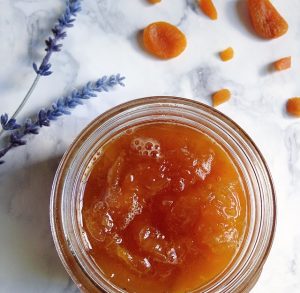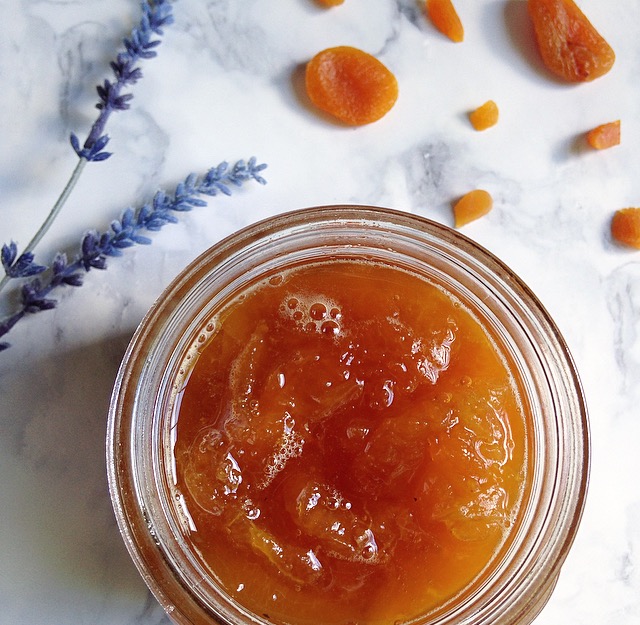 All backgrounds used in these photos are from @inkandelmbackdrops